I thought is was time for a little Christmas inspiration! What better place to go then Etsy? Wish I could add them all to my collection!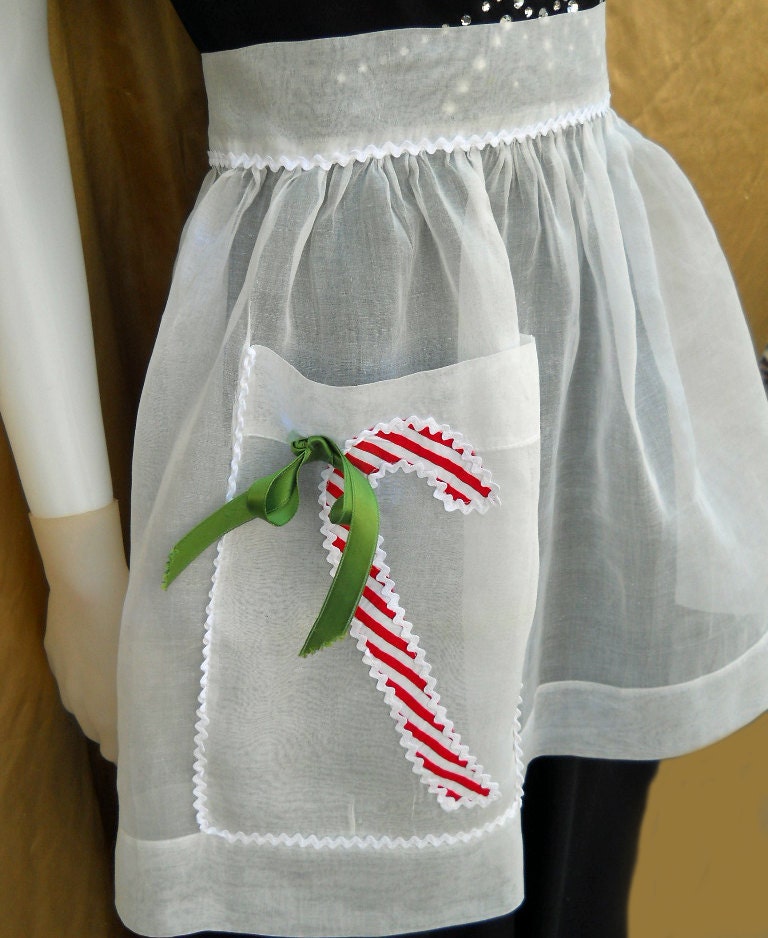 Vintage Christmas Apron
Don't you love the candy cane? And the bit of understated white on white rick-rack. There is something about these sheer 50s hostess aprons that I love! Maybe is it their obvious un-practicalness.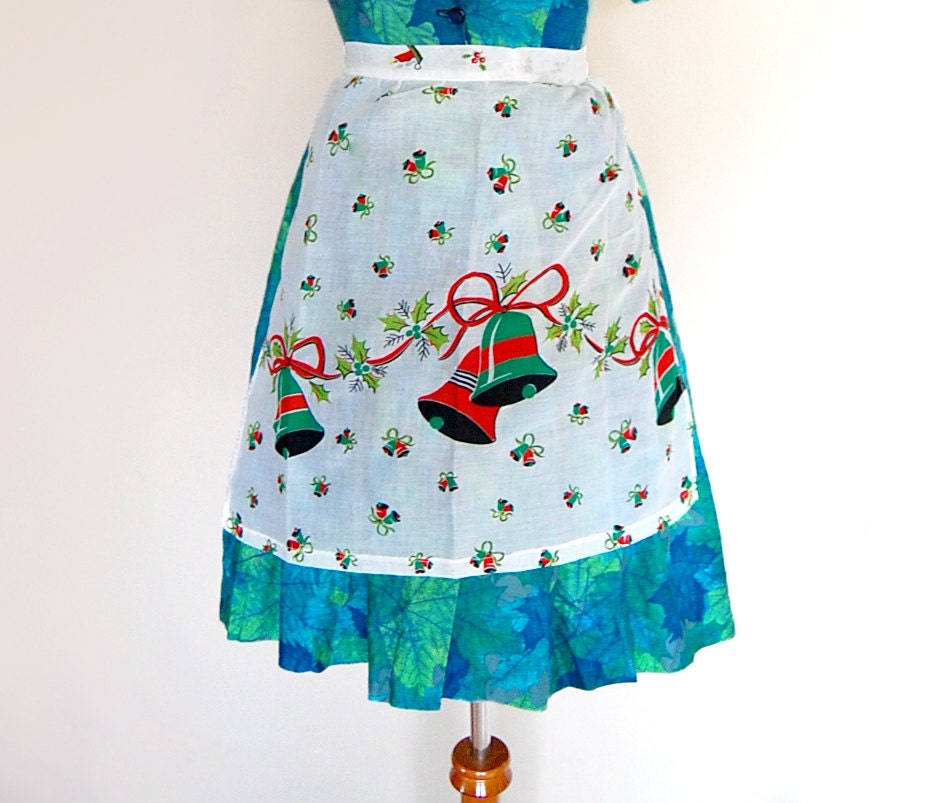 Christmas Half Apron
Is there anything that says Vintage Christmas like Bells?!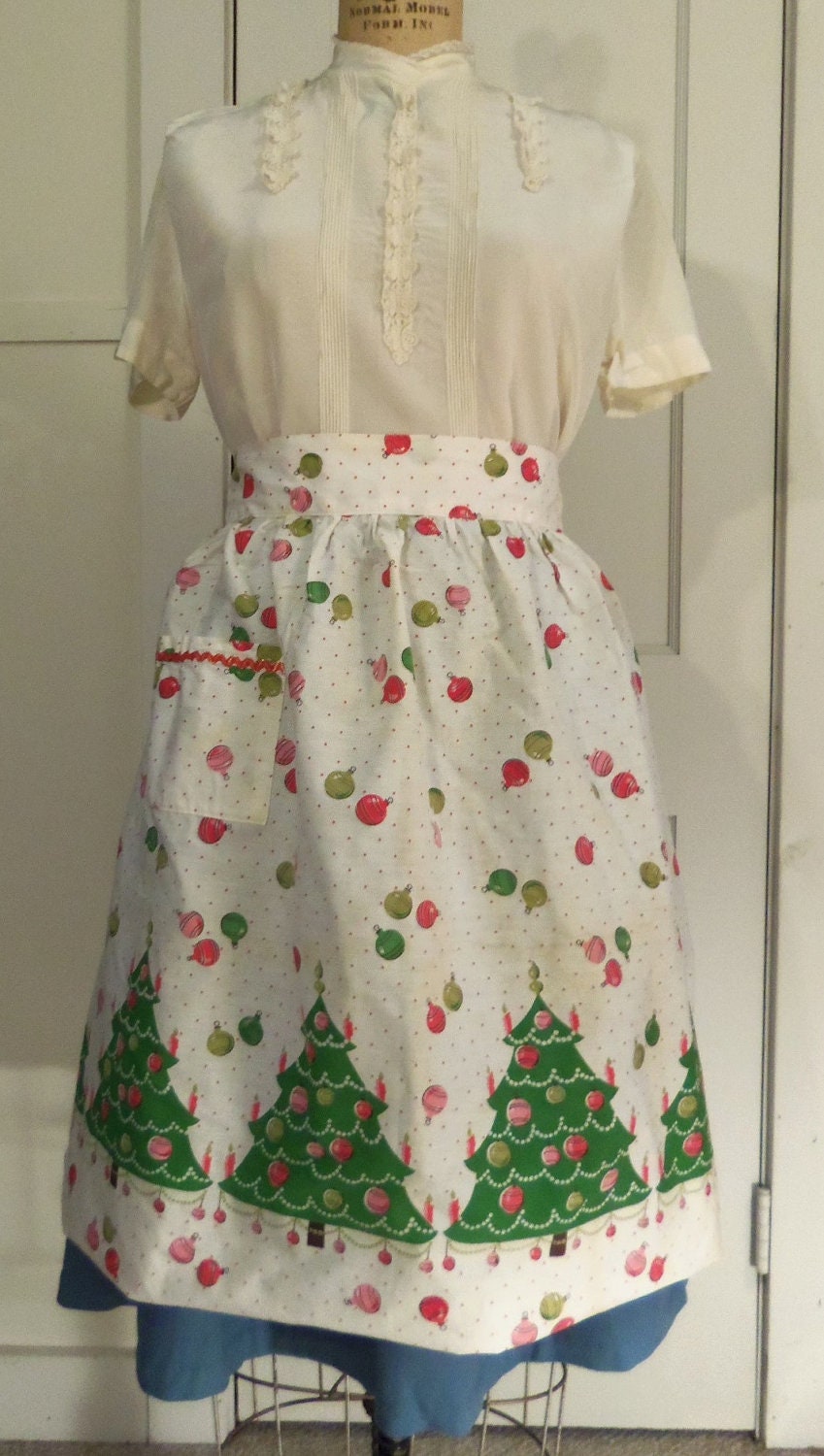 Merry Christmas Apron
I love the printed fabric of this apron. So cheerful and merry! Those are orniments scattered over it.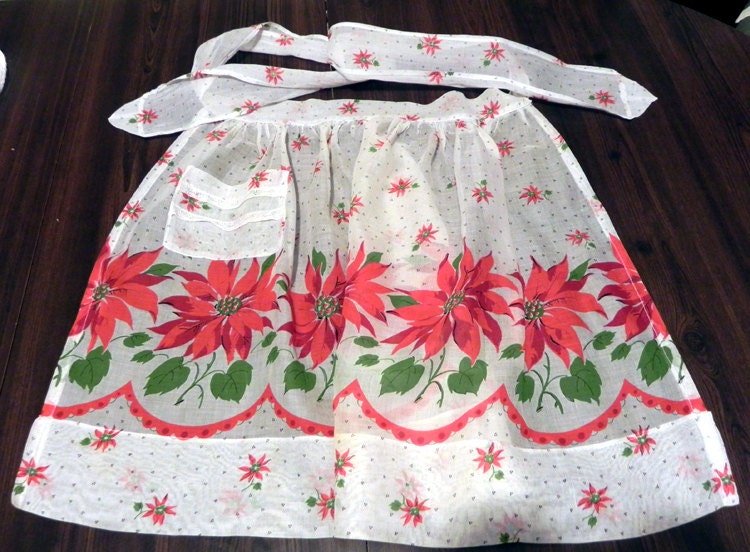 Festive Poinsettia Apron
Isn't this Poinsettia apron festive? (Just like the title says!)
As you can see, the majority of Christmas aprons are half aprons, the preferred style for fancy or hostess aprons in the 50s-60s.
Don't they inspire you pull out your festive apron? Or sew one up?
I really need a candy cane one!
All aprons shown are for sale on Etsy. Click on the link underneath the picture to see the listing and view more pictures.